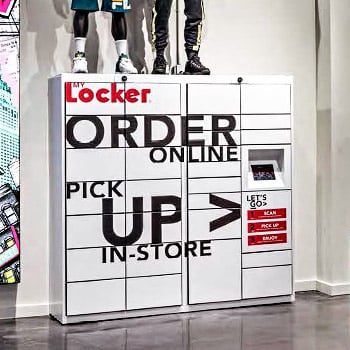 myLocker available at the 14th St. Foot Locker!!

Order online and pick up in-store at the 14th Street Foot Locker location.

1. Find what you're looking for online.
2. Enter zip code 10011 and select the 58 W 14th Street location. Choose "Pay now, pick up
in-store today" to check out.
3. Your order will be placed, and you'll receive an email with a retrieval code.
4. Go to the 14th Street Foot Locker and retrieve your order from the Locker system using
your keyboard code.
58 W 14th St., New York, NY 10011
5. That's it! Enjoy your purchase.